Binding, Bulk Mailing & Scanning
Make a Great First impression
Record your information today.
Ask about our document scanning services now. Digital archiving is available for your personal or professional needs. Learn more about OCR.
You can save your old paper files to a disk. We make everything fast and easy.
• Comb binding
• Spiral binding
• Saddle stitch
• Padding
• Folding
• Collating
• Cutting
• Perforating
• Scoring
• Numbering
• And more!
Call For a Quote:
(928) 526-5011
Our knowledgeable staff can help you create mailing lists to target specific groups. Watch your commercial profits soar thanks to our attention to detail.
You don't have to worry about hidden fees or surprise charges. Pay prices you can afford.
• Bulk mailing
• Fully-automated mail
• Intelligent barcode
• Every Door Direct
• Mail merge
• List management
• National Change of Address (NCOA)
• And more!
Embrace the technological era.
Visit our convenient location today for all your document scanning needs. Learn more about digital archiving and OCR.
You can save your old paper files to a disk. It's okay if you're not computer savvy; our helpful staff is here to assist you in every step of the way.
• High attention to detail
• Flawless results
• Professional styles
• Cutting-edge technology
• Premium software programs
• Knowledgeable technicians
• Friendly assistance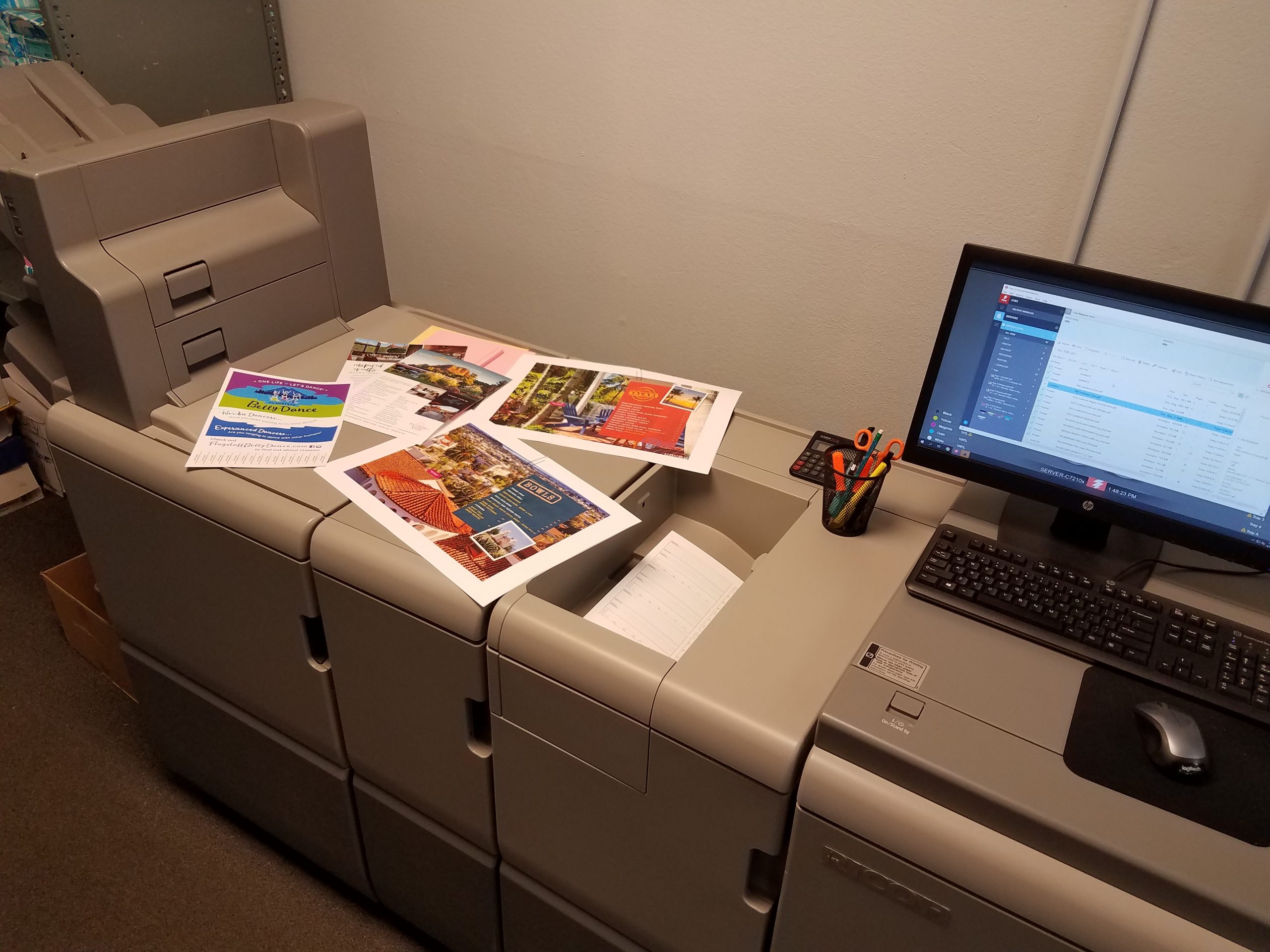 Call For a Quote:
(928) 526-5011
Address
2708 N. 4th St. Suite F3 & F4
Flagstaff, AZ 86004
Hours
Mon to Fri: 8:30am - 4:30pm